ShriRam Group of Colleges is located at National Expressway, AB Road, Banmore (near Gwalior). Over the past 25 years the group has become a synonym of excellence in the field of cultural, technological, academic, scientific and pedagogical growth. Unbeatable record of Placements and numerous Chancellor's award winners in Central India. One of the best Engineering Colleges with 60 acres of lush green WiFi enabled campus having Hostel facilities with 24 hrs security, Bank ATM, Gym, Indoor Outdoor Fields makes it the best Infrastructure campus. The Group is functioning under patronage of its promoting body i.e. Dayal Seva Evam Siksha Samiti, Morena. It has colleges working with the vision to impart the knowledge of various integral disciplines like SRCEM (ShriRam College of Engineering and Management), SRIIT (ShriRam Institute of Information Technology), SRCP (ShriRam College of Pharmacy), SRIPS (ShriRam Institute of Professional Studies).
Our Instituitons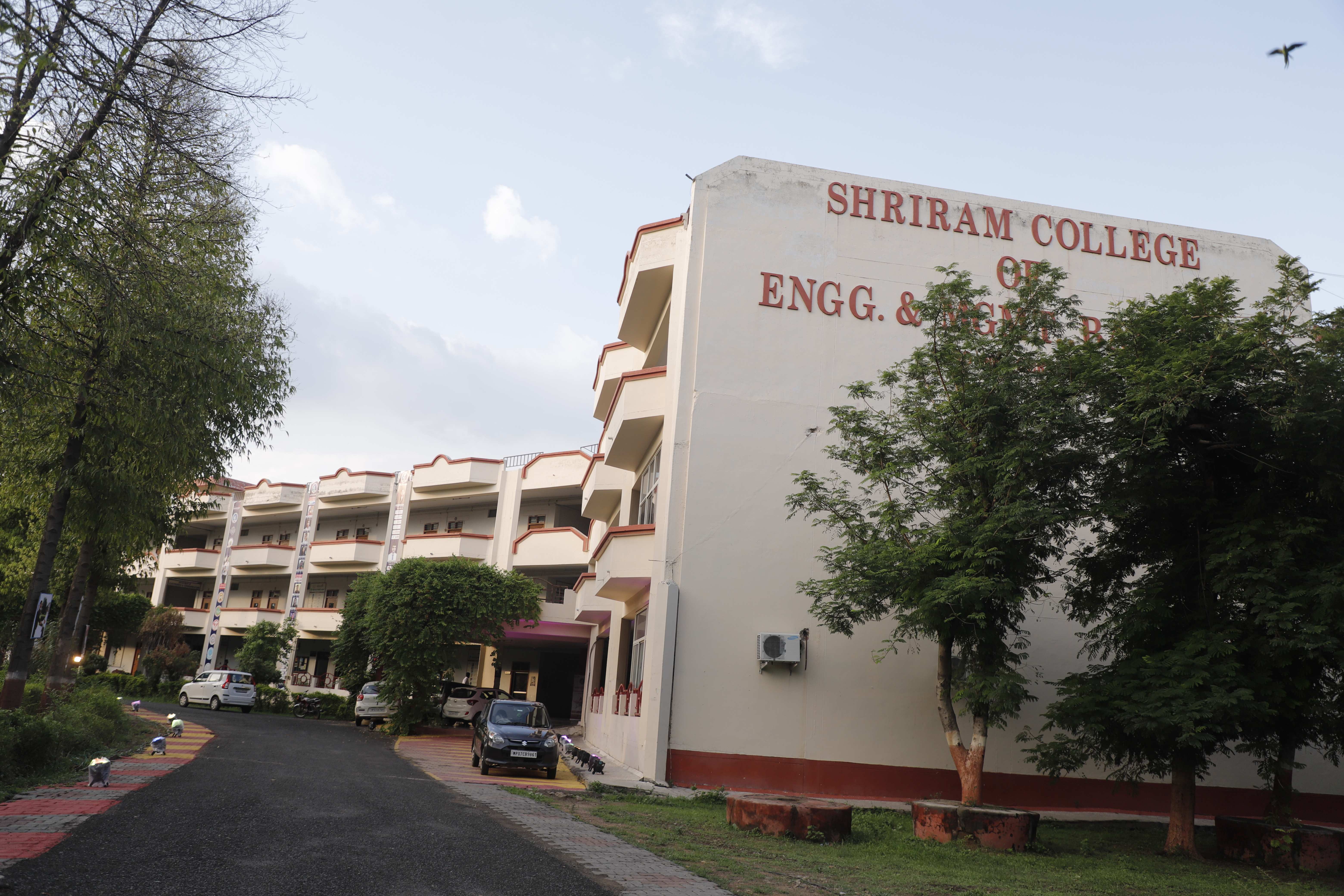 Shri Ram College of Engg. & Management
ShriRam College of Engineering & Management (SRCEM) was established in 1998 with a focus on quality technical education. It has gained a strong reputation in Madhya Pradesh for its excellence. The college emphasizes creativity and overall development, offering personality development, communication skills, and sports facilities. The campus is spread over 50 acres in Banmore, near Gwalior City, providing a serene environment. SRCEM has experienced significant growth in infrastructure, faculty, and laboratories, ensuring the provision of the latest technical education. The management is dedicated to providing excellent education and bridging the gap between theory and practice. The college's majestic building, lush green surroundings, and well-equipped facilities contribute to a conducive learning environment.
B.Tech / M.Tech
Admissions Open Now!
Shri Ram School of Business Studies
Shri Ram School of Business Studies (SRBS) is a renowned educational institution that excels in providing high-quality business education. Established with a vision to nurture future leaders and entrepreneurs, SRBS offers a diverse range of academic programs and cutting-edge courses tailored to meet the demands of the ever-evolving business world. With a strong emphasis on academic excellence, SRBS boasts a distinguished faculty comprising experienced professors and industry experts who are dedicated to imparting practical knowledge and skills to the students.
M.B.A
B.C.A
B.Com
Admissions Open Now!